JACQUELINE DIAS studied at the University of Oxford before joining the Postgraduate Diploma course at the Royal Northern College of Music and since then has performed widely both in the UK and beyond. She lived for two years in Copenhagen, where she gave many concerts, appearing with Royal Danish Opera pianist Ulrich Staerk and Norwegian harpsichordist Gunnhild Tønder.
Jacqueline's opera roles have included the Dew Fairy (Hansel and Gretel), Nedda (I Pagliacci), First Lady (The Magic Flute) and Susanna (Le Nozze di Figaro). She has performed regularly as a professional soloist with St Albans Chamber Opera, taking leading roles in performances of The Fairy Queen and Acis and Galatea. She has also played the roles of Lucia in The Rape of Lucretia and Blondchen in Die Entführung aus dem Serail with the same company. Her many oratorio performances include Brahms' Deutsches Requiem with Welwyn Garden City Choral Society, The Messiah at the Royal Concert Hall in Nottingham, Monteverdi Vespers at the Sheldonian Theatre in Oxford, Handel L'Allegro, Il Penseroso ed Il Moderato, Jephtha, Judas Maccabaeus, Haydn Nelson Mass and The Creation, Pergolesi Stabat Mater, Bach Magnificat, Schubert Stabat Mater and Mass in G, and Vivaldi Gloria. Earlier in 2012 Jacqueline performed as soloist in a concert of Baroque masterpieces with Renaissance Voices, under conductor Michael Sanderson and was soloist in the 90th Anniversary Concert of Welwyn Garden City Music Society, with conductor James Ross.
An experienced and keen recitalist, Jacqueline has performed with several groups, including the Holywell Ensemble and the Lodore Ensemble and has also appeared in concert with harpsichordists Terence Charleston and Katharine May. She has performed on many occasions with pianist Margaret Ozanne, including a concert as part of the Llandeilo Festival of Music and Flowers in Wales. Recently Jacqueline has given performances with the newly formed Castalia Ensemble, focusing on 17th and 18th century Italian and English repertoire.
I am available for teaching private lessons. I also provide lessons within local primary schools, as part of St Albans Music Academy.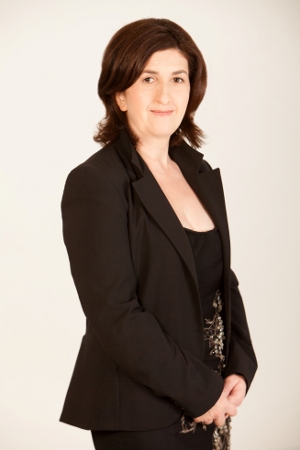 Some of my more recent performances as a singer
29 May 2023

Songs for a Season, Recital with Sue Gill (Clarinet) and Margaret Ozanne (Piano)

, St Martha's on the Hill, Surrey
13 May 2023

How Sweet the Ayre, Recital with Castalia Ensemble

, St John's Church, Boxmoor
14 June 2022 Songs of Shadows, Recital with Margaret Ozanne

, St Martha's on the Hill, Surrey

5 May 2022

Concert with London Film Music Orchestra

, Banqueting House, London
27 November 2021

Concert with London Film Music Orchestra

, St Paul's Church, Covent Garden
15 November 2019

Freddie Mercury and Queen concert with London Film Music Orchestra

, St John's Smith Square, 7.30 pm
July and October 2019

Solo and duet recitals with the Castalia Ensemble

, St Peter's Church, St Albans and St Helen's Church, Wheathampstead
1 December 2018 Handel Dixit Dominus and Britten Sacred and Profane with Voix de Vivre Chamber Choir, directed by Neil Mackenzie, St Saviour's Church, St Albans
26 October 2018 Solo recital, Songs of Arcadia, with chamber organ and cello, St John's, Boxmoor
29 May 2017  Solo recital as part of St Martha's Summer Music Festival, Chilworth, Surrey
17 June 2017 Opera gala concert at St Mary the Virgin, Monken Hadley, Hertfordshire
21 June 2017 Lunchtime recital with the Lodore Ensemble at St Olave's Church, Hart Street, City of London
16 July 2017 Recital with the Lodore Ensemble at the Foundling Museum, London
2 March 2016, 7.30 pm, Poulenc Gloria, University of Surrey Orchestra and Chorus, St Saviour's Church, Guildford/Russell Keable
19 March 2016, 7.30 pm, Welwyn Garden City Orchestra and Chorus, St John's Church, Digswell/James Ross
24 September 2015, 10.30 am, coffee concert, Guildford Cathedral, with Sue Gill, Clarinet/Margaret Ozanne, Piano
20 June 2015, 7.30 pm, Poulenc Gloria, Duparc songs, Welwyn Garden City Orchestra and Chorus, St John's, Digswell/James Ross
19 June 2015, 12.30 pm, lunchtime recital, St John's Church, Boxmoor, with Sue Gill, Clarinet/Margaret Ozanne, Piano
23 May 2015, 4.30 pm, recital as part of St Martha's Festival, Chilworth, near Guildford, with baritone Jagoba Fadrique
28 March 2015, 7.30 pm, Mosaic Chamber Choir concert, St Peter's Church, St Albans
21 March 2015, 7.30 pm, Rossini Stabat Mater, Welwyn Garden City Orchestra and Chorus, St John's, Digswell/James Ross
22 November 2014, Rutter Magnificat, All Saints Festival Choir, Orpington
28 June 2014, 7.30 pm, Mozart Requiem and Garcia Requiem, All Saints Festival Choir, Orpington
24 May 2014, 2 pm, concert with Susan Gill (Clarinet) and Margaret Ozanne (Piano) as part of St Martha's Festival, Chilworth
27 April, 4 pm, baroque recital with Kati Debretzeni (violin) and Katharine May (harpsichord), St Peter's Church, St Albans
5 April 2014, 7.30 pm, Scarlatti Stabat Mater, with Voix de Vivre chamber choir, directed by Neil Mackenzie, St Peter's Church, St Albans
2 April 2014, 1 pm, lunchtime recital with The Wilson Consort, St Peter's Church, St Albans
9 March 2014, 7.45 pm, French song recital, All Saints Church, Orpington, with Miles Golding (violin), Raymond Lewis (piano)
14 December 2013, 7 pm, Schubert Mass in G, Ramirez, Navidad Nuestra, Thurrock Choral Society, Grays Parish Church
7 December 2013, 7.30 pm, Britten Sacred and Profane and Music for Advent, Mosaic Chamber Choir, the Lady Chapel, St Albans Cathedral
23rd November 2013, soloist in Handel Israel in Egypt with Voix de Vivre, directed by Neil Mackenzie, St Saviour's Church, St Albans
22nd November 2013, Britten Birthday Celebration, Maltings Art Theatre, St Albans, including Hymn to St Cecilia
7th September 2013, Song Recital, Rosslyn Hill Chapel, Hampstead
13th July 2013, Britten War Requiem, with chamber choir Mosaic and St Albans Bach Choir, St Albans Abbey, conducted by Sir Richard Armstrong
9th June 2013, Song Recital, All Saints Church, Orpington
25th May 2013, Song Recital, St Martha's Church, Chilworth (Schubert Shepherd on the Rock with clarinettist Sue Gill, Handel arias with Ishani Bhoola, violinist)
20th April 2013, Bruckner Mass in F Minor – Luton Choral Society
24th March 2013, Pergolesi, Stabat Mater – St Andrew's Church, Enfield
23rd March 2013, Mendelssohn, Elijah – Welwyn Garden City Music Society, St John's Church, Digswell
9th March 2013, Schubert Stabat Mater and Stanford Stabat Mater – All Saints Festival Choir, Orpington